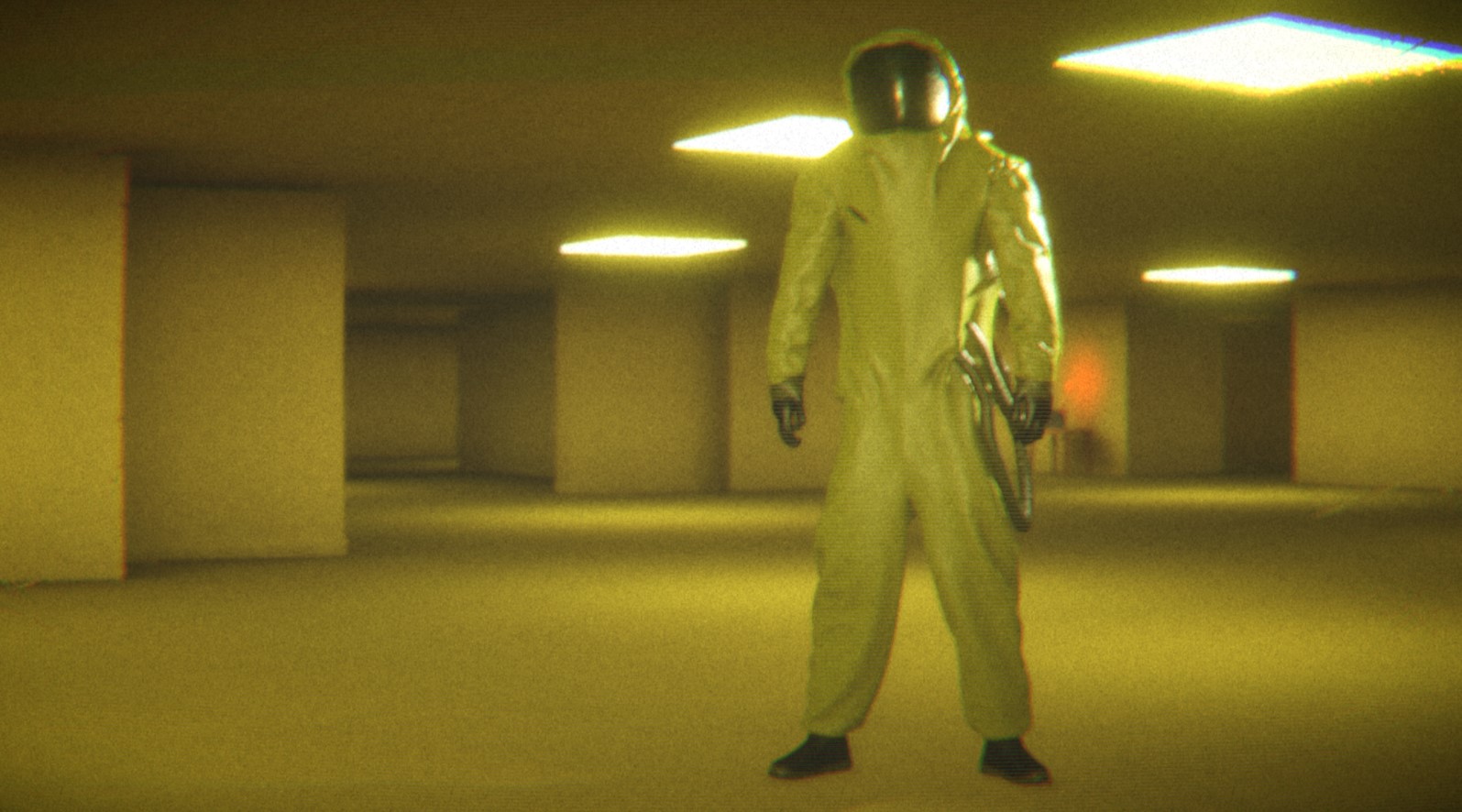 Las Trastiendas
A downloadable game for Windows
LAS TRASTIENDAS is a multiplayer game where your goal is to get out of the backrooms.
HOW TO PLAY
You must install a virtual network service such as Hamachi, RadAdmin or ZeroTier One. Also, you must use a voice chat service such as Discord.
Then, one (1) person should put their Hamachi IP into the textbox and press "HOST GAME".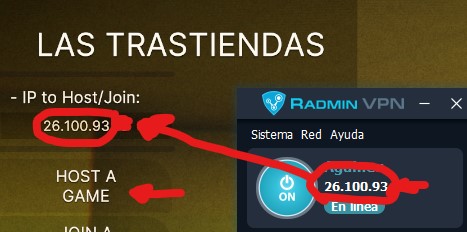 After that, every other player should paste the same IP into the textbox and click "JOIN A GAME"

ABOUT THE GAME
- Multiplayer (From 2 to Infinite∞ users - There isn't a limit. 4 players recommended.) You can't play alone.
- Resolve puzzles and read the lore until you know how to get out.
- Short experience (Between 10 minutes to 1 hour)
- Buggy as hell. The game was developed really quickly.
TECHNICAL INFO
- Languages: English / Spanish. Adjusted to your system language.
- WASD to move, F to interact. You can play with a controller too, but the UI won't show the buttons.
- You need a mid-end computer to play. A low-end graphics card would suffice (Ex: GTX970)
Download
Download
Trastiendas 1.1 (WINDOWS 64 BITS)
155 MB